England
Karen Blackett OBE
Chair of Mediacom UK and Chancellor of the University of Portsmouth
Tuesday 28th February 2017
Raising the bar – Leadership, progression and success at the top
House of Commons
Karen has been in media for 22 years and is currently Chairwoman of MediaCom, the largest media agency in the UK with billings over £1 billion. Prior to this Karen was CEO for 5 years.
Karen has been instrumental not only in the success of MediaCom, but in championing diversity throughout the advertising and media industry. In 2012 Karen launched the first ever Government backed Apprentice Scheme for the sector, where the apprentices qualify for an NVQ in Marketing and Communications.
In June 2014, Karen received an OBE in the Queen's Birthday honours and in 2015 Karen was the first business woman to be named Britain's Most Influential Black person in the Power List.
In 2015 Karen was appointed as one of four external advisors to help diversify the Civil Service, and as a DIT (Department for International Trade) Business Ambassador for No 10. Karen is also a Non-Exec for Creative England whose focus is to support new and emerging talent in the Creative Industry helping grow the UK Economy and a Council member of the Creative Industries Federation. In March 2016 Karen became the President of NABS, the advertising industry charity which focuses on health and wellbeing in the workplace and presenting the business case for Diversity.
Karen Blackett, was named chancellor of the University or Portsmouth in January 2017, succeeding broadcaster and Women's Equality Party co-founder Sandi Toksvig.
Source: University of Portsmouth
Blackett will take up the role officially in October to coincide with the beginning of the academic year. She is a graduate of the university herself, having gained a BA in Geography in 1992 as well as an honorary degree in 2015.
Blackett added: "I am honoured to become Chancellor of the University. As an alumna of Portsmouth, I am thrilled to be able to return to the University and use my passion for developing talent and learning, to help create our next set of leaders."
Book your ticket:
www.ukleaders.eventbrite.co.uk
Rashada Harry
Tuesday 31st March
Impact Hub in Brixton
Power of Technology
Rashada is responsible for driving fixed infrastructure business opportunities in a global capacity at Vodafone Global Enterprise. She possesses a strong track record of new business development, account management and consultative selling into Enterprise client organisations offset against aggressive sales targets (in excess of $50m). Prior to joining Vodafone she spent 10 years with Cisco where she worked as a global business development manager for EMEAR (Europe Middle East Africa & Russia).
She is co-Director of "Your Future Your Ambition" (www.yourfutureyourambition.com) an initiative aimed at creating an awareness and encouraging young people from diverse backgrounds that studying Science, Technology, Engineering and Maths (STEM) at school, college or university can open doors to an array of careers.


Rashada was a STEM Leader finalist in the 2014 inaugural Black British Business Awards.
Book your tickets today:
Join Creative Director, Choreographer and Movement director Aicha Mckenzie on 
Thursday 26th February 2015
Stephen Lawrence Centre, London
As a British and Commonwealth Rhythmic Gymnastic champion, Aicha came to dance and choreography in a unique way. She has carried the grace and skill from gymnastics mixed with her Urban London upbringing into her work to create a vast range and interesting fusion of movement and direction. Coupled with her knowledge of style and fashion Aicha doesn't just concentrate on moves but rather a total conceptual package.
From her career as an international model and dancer working with artists such as Ricky Martin, The Backstreet Boys and Take That ( the first time round!!) Aicha found her talent lay in naturally creating scenes and moves for artists with her first major assignment being that to create the feel of Kanye West Golddigger promotional campaign which culminated in the legendary Brit Awards performance that featured 80 gold covered girls.
Since then Aicha has choreographed some of the UKs most high profile shows and events including the London Olympics 2012 bringing together her sporting and creative successes to her home town. MTV European Music Awards where she was the resident choreographer for many years creating performances for all the artists and hosts of the show from major pop artists like Katie Perry to hip hop royalty Snoop Dogg , The Brit Awards and the Mobos for various artists .
She has had multiple roles as a TV personality and industry expert. Was a judge on MTV reality dance show MTV Shakedown and Sweet Sixteen, Trouble TV's Bump and Grind , ITV Dancing on ice, Britain's Next top Model, Extreme Makeover, and recently BBC's The Best in Town where she presented the show to find the best dance school in town as an undercover investigator.
Not only did she develop her career in Choreography she used the skill to work in fashion. She worked on major fashion shows For 10 seasons she worked exclusively with designer Jasper Conran calling his shows for London Fashion Week as well as in Milan for Dolce Gabanna . More currently her work took her into fashion film with her choreography and movement direction shown by the British Fashion Council and Nick Knights Show Studio . One of the most challenging of these films due to the technicalities and precision of the movement for the medium, was the Christian Louboutin's 20th Anniversary retrospective hologram film staring Dita Von Teese which premiered at the Design Museum in London.
As artistic director for the L'Oreal Colour Trophy Awards in 2014 she was the executive producer of a series of 6 curated films with leading British filmmakers . Her creative and artistic direction for the brand Redken NYC won a C&IT Industry Award Best Fashion and Beauty Show 2014.
Her knowledge of the dance and fashion industry led her to start her own business with her two agencies AMCK Dance and AMCK Models under the umbrella of AMCK Management. The dance division which celebrates its tenth anniversary this year supplies dancers to the very best music artists worldwide including Pharrell, Beyonce, Madonna and Rihanna . AMCK Models is the first and only high fashion model agency in London that solely represents men and is listed within the top premium mens agencies in the world. The roster boasts top models with campaigns from Armani, Prada, DKNY to Vivienne Westwood. Her agencies have won industry awards and Aicha has been named as one of the top 50 influential black women in the UK today by the Power List.
As an influential speaker, Aicha gives inspirational seminars in both the business sector with young entrepreneurs and secondary education working with young girls. She is a supporter Kids co and Young Minds charities and in the summer of 2014, Aicha was chosen to join a group of 70 of the successful strong women to take part in the Cash & Rocket tour, where she drove across Europe raising awareness and money for 3 African charities Orphan Aid Africa, Sumbandilla and Shine on Sierra Leone.
 Book your tickets today:
http://www.fashiontalks2015.eventbrite.co.uk
Jackie Gillan
Relationship Director at Barclays Corporate
Women at the top – Inspiring Balance
Tuesday 25th November 2014
House of Commons
Jackie has over 20 years of experience in the banking sector and is currently a Relationship Director in the Manufacturing, Transport & Logistics team, specialising in the coverage of Global Corporate accounts in the Manufacturing, Transport and Logistics and Aerospace and Defence sectors.  She is using her investment banking background to benefit the Clients in the sector alongside her corporate banking knowledge.   She joined Barclays in 1998 working in the Loan Syndications Team, covering Origination and Distribution of a very wide variety of transactions, from corporate loans to project finance, Mergers and Acquisitions and other structured solutions.
Prior to joining Barclays she held senior roles in Syndications and Debt Capital Markets sales at Union Bank Switzerland and JPMorgan.
She is Chairperson of the Barclays Corporate Coverage Womens Network focussing on our external reach into our Client base.
Jackie is a wife and mother and her activities outside of the office include sitting as a Trustee on the boards of three charities.
Book your ticket: http://www.iyinspirebalance.eventbrite.co.uk
Women who inspire – The power of technology
Wednesday 30th July 2014
6.30pm – 8.30pm
7.00pm prompt start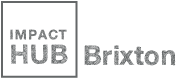 Town Hall, Brixton, SW2 1RW
Inspirational YOU in partnership with Impact Hub Brixton and STEMettes will be holding a female inspired business masterclass and networking evening.
Impact Hub Brixton opened in April 2014 and is an innovative business incubator / working space.
The Impact Hub offers a unique ecosystem of resources, inspiration and collaboration opportunities to grow SME's.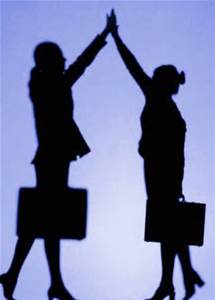 Women who inspire is a celebration of outstanding female leadership.
The Panel will focus on:
Why more women are starting their own business
The issues affecting the career paths of women
Developing your digital skills
Growing their business both on and offline
Why women start a business during maternity or pregnancy
The support available to women running an online business
Inspirational women will discuss their careers and explore how they use technology to boost their profile, network and profits.
HOST – Kem Anyanwu – Presenter and Radio host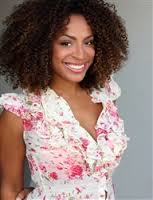 Speakers
Joycellyn Akuffo Managing Director at Geek School & Mothers who work
Jennifer Williams-Baffoe Director Willbaforce – Creative Business Consultancy
Balwinder Anand Vice President at Bank of America Merrill Lynch
Akua Gyamfi Founder of The British Black List
Marcia Brock Founder Smart Kid & IT Networking Project Manager
The evening promises to provide a fantastic opportunity to meet established and respected leaders, network and gain tips designed to give you the competitive edge.
6.30pm – 7.00pm Guests seated for discussion
6.30pm – 8.00pm Welcome, intro and panel discussion
8.00pm – 8.30pm Q & A
8.30pm – 8.45pm Close and depart

 Tickets: http://womenwhoinspiretech.eventbrite.co.uk
Contact: info(at)inspirationalyou.co.uk
07545 156 111
@inspirational_u
#IYWomen
Rose Davis, Lawyer  – Wednesday 2nd July 2014
Nottingham Contemporary
Rose Davis is a specialist property lawyer and consults for a firm of Solicitors. She has built up her practice from scratch and is well known within local and regional circles for her expertise in conveyancing and her clients range from first time buyers to high net worth individuals.
She and her husband have a small portfolio of properties that they manage and let themselves. Rose has also owned and run small businesses in the past including a letting agency and a debt management company. Her first business venture however was as owner and proprietor of a teashop. Prior to that she was a Civil Servant and working in various management roles.
Rose is a mother of three children who enjoys spending time with her family and husband of 21 years. She also enjoys writing novels, poems and short stories. Her biggest inspiration remains her late mother Beatrice.
Book free tickets:
http://www.inspirenottingham.eventbrite.co.uk